I am 3 months into my second year in Uganda! Let me tell you how I have experienced the blessing of God's perfect timing & how He's teaching me to hurry and wait.
The vision is for an appointed time
I wrote a blog last year titled Mirage in the Desert. In this particular blog I opened up about 3 areas of my life that felt frankly like an embarrassing drought. Three areas that I wished were flourishing, but just weren't. I was turning 32 & still super single, hadn't met many financial goals, and the desired community I longed for didn't exist here. Finally, I forcefully casted it all at God's feet and gave up trying to strive for, manipulate my way or stress over all these things. When it came down to it, they were like mirages in the dessert- seemingly necessary, but clearly I couldn't control the timing of their arrival, and it was even clearer that my life still had tons of fulfilling meaning without any of it.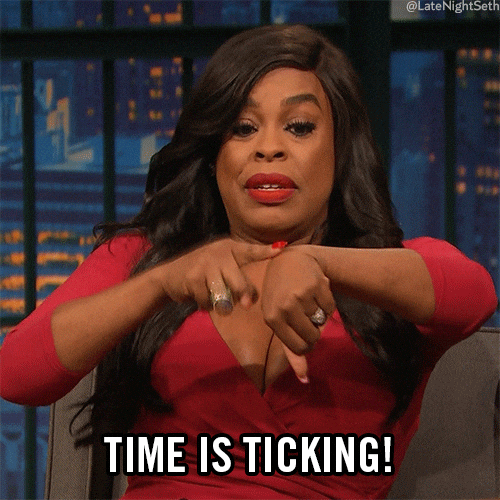 Even though it delays, wait [patiently] for it
This summer I was in a brief romantic relationship. This man was cool, but the situation revealed the unfavorable amount of compromise that would be inevitable if we stayed connected. This was not God's absolute best for me. I made the decision to end the relationship, and continue moving with the spirit of God into purpose. My vision of a healthy, Christ-centered, adventurous partnership with a hottie is still a real desire, lol but it obviously isn't the appointed time for that yet- sooo with a happy heart I wait! God's peace and provision continue to BLOW MY MIND in this season of my single life. My heart is softened like never before to His everlasting, ever present love for me!
At the right time it will certainly come
Last Summer I was blessed to be invited to a RURO dinner to honor special guests from both Uganda, Pastor Ruth and Kenya, Dr.Mully & his beautiful wife Esther. Some other Kingdom builders & true friends of Reach Up Reach Out were in the room that day too- honestly I remember looking around being like, "how in the heck did I get an invitation?!". Often I catch myself making small talk, wondering if i am even making sense. I sometimes have a simultaneous diagolue with myself in my head like "You probably sound like that Charlie Brown character -womp womp womp.", "What are you even saying right now?","These people aren't interested in your stories- hush girl!". All the negative self talk isn't productive right?!- but it happens. Most times I try to take captive the thoughts, silence those lies and encourage myself to continue making coherent sentences like a normal person haha.
Here I was, in a brief conversation with an amazing couple at this dinner. I was, what I believed at the time, rambling about my first year experience in Kampala. Making lame jokes about the food, transportation struggles, my encounters with feeling isolated and how much I overall loved where God is taking me. I mentioned how the next year I'd planned to return for a second year because God was prompting me. I sensed the time abroad wasn't complete yet, so I was going back in a few weeks! I ended up leaving this conversation with the business card from the couple and their verbal interest in wanting to help me purchase a car in Uganda. WHAT?! First of all no one has ever offered to buy me a car, and especially no one i've only known for such a short time.
It will not fail. It will not delay
Fast forward to September, I randomly remembered that this generous couple offered to help if and when I was interested in purchasing a car. No lie, I almost missed out on this blessing because I was afraid to simply ASK. Thankfully God placed me in amazing community here and my beautiful friend Ladavia literally was like, "girl, you better let God bless you and get that car". Within days I had found a car I liked. Extremely reluctant I sent a short email, made an awkward phone call and within MINUTES I had received enough money to cover the entire cost of the car!
Naturally, I was and still am lowkey speechless. This car was perfectly timed, and is a huuuuge blessing. Say hello to my super cute, ferocious little Rav 4, Nala! She's the best & I can't wait to write about all of the new adventures we have together this year!!
For the vision is yet for the appointed [future] time. It hurries toward the goal [of fulfillment];
it will not fail.
Even though it delays, wait [patiently] for it, Because it will certainly come;
it will not delay.
The Bible is so right y'all- I am a witness and learning that when I seek first the Kingdom of God everything else get's added at just the right time.
God has shown me that He isn't some magical jeanie in a lamp, but a good father! A King who own it all and desires to lavish His children with the inheritance they are entitled to. Not just an inheritance of material stuff, but of His rest, His peace, His favor and acceptance into his Beloved family!
I have complete confidence that God sees me and knows what's best. He releases unto me everything I need to keep walking in obedience with Him! Like usual, I am here for all the beauty and look forward to the continued adventures!
Thanks for reading.
xoxo Melody Amber