Christmas Day marked my 3 month anniversary in Uganda! Let me tell you how the end of 2018 both challenged and strengthened my faith in a big way.
This past December the Reach Up Reach Out missions team from the States came to Uganda for the 10 day service trip! YAAAASSS!! We hosted 2 giant Christmas parties for 4,000 orphans and street children living in villages in Tororo. Basically it was like we brought Disney World to the slums! We had clowns, animal characters, dope music, bouncy houses, games, acrobats performing, dance contests. Each Christmas we slaughter a bull so the kids can eat meat- something that's super rare for them. They got to eat a hearty meal and every child left with a backpack with a gift inside. I got to reunite with children i've connected with for the past 2 1/2 years! Good stuff! Low-key this is why I moved to Uganda in the first place so I was in heaven! :)
ROYALTY.
Meet Daisy Awori, the beautiful woman I sponsored for 12 months in Tororo. She is a 51 year old mother of 3. When she first entered the RURO Sisterhood program last year she was recovering from terrible domestic abuse from her husband. I learned that she was literally fighting for her life with broken ribs all while being treated for HIV.
Last summer I got to meet her for the first time, but this past trip our team got to celebrate Daisy and the other 49 women apart of the first ever RURO Sisterhood graduating class!! These women have completed a yearlong business program and have gained tools and training to create a better life for themselves and family! Along with the business training these women gather to hear of God's great love for them! We make sure they know they are royal! Not forsaken. Not forgotten.
As I helped award Daisy with her certificate & gift she gave ME a gift- this beautiful handmade star craft!! Y'all I lost it! Seeing Daisy and so many other women full of so much joy and hope was priceless. She is truly a shining star.
iFAIL
The day after we concluded this awesome celebration with the children and women my cell phone was stolen. WHAT?! I was hanging with the RURO team at the hotel pool that night. I placed the iPhone 8+ on the chair behind me- like 4 feet from me while I sat with my toes in the pool chatting with some friends. Within a few minutes the phone had been taken. I immediately did the whole "Find My iPhone" thing, alerted hotel security, said some Hail Mary prayers and eventually shed giant thug tears when I realized that ALL my pictures and videos from the past week had NOT been backed up to the cloud #fail. Everything was gone.
AM I ENOUGH?
Needless to say I was suuuper devastated. The loss was more than just the inconvenience of not having the material device. Although it's a major set-back, I could eventually find the money to get a new phone. This incident was the cherry on top of my already growing insecurity about my identity. I was starting to believe the lies that I wasn't "spiritual" enough, not "eloquent" enough. That my personality wasn't outgoing enough to be considered a leader. I was comparing myself to this year's phenomenal missions team like, "THESE are some REAL leaders! WTH am I even doing here?!".
Because of these insecurities I had an underlying motivation at the start of the trip to prove I was worthy of the position I hold within RURO. Eager to work to earn and demonstrate my added value to this team, to Shunna & Alex, to God and also to myself. Not all of my intentions were wrong, but I do know that I was sometimes serving out of my own strength- striving. So I felt like a super failure when most of the content i'd worked hard to capture in my phone for RURO was erased just like that.
Comparison had tried to steal my confidence, now fear was threatening my peace and inevitable FOMO (fear of missing out) from the reality of the coming weeks without a phone made me long for my family in the states SO much. In that moment I was ready to board the next flight back to my mama's house in Ohio. #ByeUganda.
THE FINAL SAY
Getting robbed sucks. I can't imagine what i'd do if I were completely alone when it happened. I am extremely grateful for the phenomenal RURO team that I mentioned above. These friends showed me so much love in one of my weakest moments. They became my CSI Squad. My prayer warriors. My worship leaders. My IT specialists. Searching the premises, negotiating with hotel authorities, helping me locate serial numbers for the stolen device. What warmed my heart the most was walking into the hotel lobby, (on my way to make a police report in town at like midnight) to find like 10 women literally on their knees crying out to God in prayer on MY behalf! WHAT?! ME?!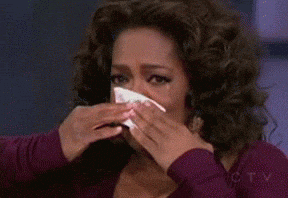 With a snotty nose and red eyes feeling super defeated I bowed to my knees & joined them in a prayer that shocked even me! I thanked God for the wonderful opportunity of a lifetime to love his babies. To hug and support his daughters. I thanked him for the forever family that I now have in RURO teams. I thanked him for the unforgettable memories that will last in my heart forever. I told God that with or without a phone I will serve Him with gladness! I asked him to bless the individual that stole my phone. I ended it asking God to help me forgive. I told him I was leaving the justice and restoration of what was lost to Him because He has the final say.
ALL WASN'T LOST
The remainder of the month was actually fantastic! It was pretty annoying that I couldn't freely capture moments on my phone or make my usual long Instagram stories as I ventured around the country :) BUT I still was able to be present and enjoy special moments. I actually wrote in my journal more. I read some of my book. I had some beautiful times of just talking to God without the distraction of internet. I concluded the month with a trip to visit a ministry in Kenya called Mully Children's Family and went on an African Safari with the Jones-Moreno family at Murchison Falls National Park in Western Uganda! Not too bad 2018 :)
December taught me in a new way that my identity is only found in Christ. On my own I will never be "enough", that's why God sent Jesus. I AM enough because He says I am. Period. Not iPhone pictures. Not any person. Not any outcome. I was reminded of beautiful Daisy and the sweet children I got to encourage and I had to speak the same truths over MYSELF. I am fiercely loved by God. Not forsaken. Not forgotten. I am royal.
But you are the ones chosen by God, chosen for the high calling of priestly work, chosen to be a holy people, God's instruments to do his work and speak out for him, to tell others of the night-and-day difference he made for you—from nothing to something, from rejected to accepted.
1 Peter 2:9-10 MSG
This has become my 2019 mantra, "JEHOVAH HAS THE FINAL SAY". Skip to 4:44 to hear my favorite part of this song!#IssaBop
P.S
My $30 a month is changing lives and yours could too!! There are many other vulnerable women, most are widows who are waiting for a sponsor. Apart of my role with RURO is helping to coordinate the SISTERHOOD program so please email me with questions!
https://www.reachupreachout.org/sponsorships/
& shoutout to my own Grandmother Grams who is also widowed and sponsors multiple vulnerable women in Uganda as well! She is my true inspiration!! I love you Grams and I know Daddy Gramps would be so proud of his bride!!💜
XOXO
Melody Amber