My summer 2018 goal: slay each day like a boss!
Well, let me tell you how on this particular day the birds didn't wanna let me be great. -_- Here's what I had to remember when s#*& happened...
Living my best life on a Tuesday I work for a non-profit that serves families in crisis. On any given day I can be found meeting with homeless families in a park, completing intake paperwork with a single mother in an emergency room, conducting outreach with community partners at random meetings or actually transporting children to and from safe homes. My job is literally all over the place! At times I feel like the Kid Uber driver! Ha! Stressful, rewarding and faith-stretching are how i'd describe it.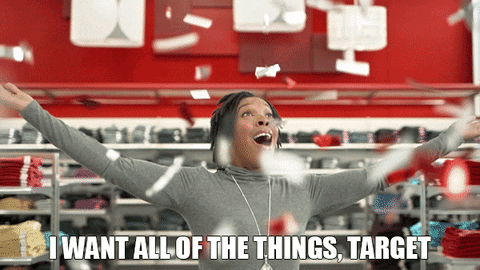 Anyways, It was a bright Tuesday and I was on assignment picking up a sweet 10 year old girl from a safe family. I was tasked with driving her back to her mother. Simple. I met up in the parking lot of Target, loaded the child into Blue Ivy (my blue Nissan Versa that I purchased on Beyonce's birthday 2 years ago) and she tells me, "aww, I forgot my yellow nail polish!". She looked hella sad. I felt bad. All eager I was like, "C'mon! Let's go inside of Target and getchu some yellow nail polish girl!". Her face lit up as we made our way inside. We get the goods. I throw in a bag of chips and Gatorade cause she looked like she wanted a road trip snack. With happy hearts we make our way towards the door heading back to the car.
The plot twist We had barely made it out of the door when, S -P-L-A-T! Right in my face a pigeon decided to take an afternoon dump. I am pretty sure I almost went blind because the bird crap was literally in my left eye and now running down the side of my body. #ded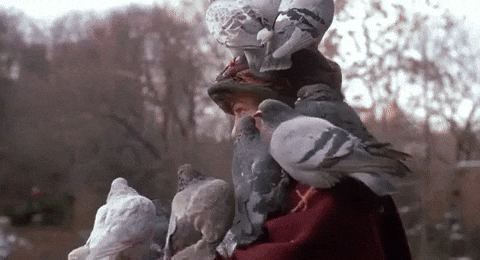 I started screaming in the middle of the parking lot. Not even sure how i didn't immediately puke in pure disgust. Imagine some trifflin' molded baby food, mixed with garbage juice, a splash of hotdog water and a healthy whiff of steamy lactose intolerant athletes farts. I've never felt so disrespected in my life!
Somehow I composed myself enough to get the child into the car semi-safely. I scraped together enough dignity to proceed to the route Google Maps laid ahead & got this girl to her mother as quickly as possible.
*I had to share this foolishness on my IG story so you know its real!
The inevitability of life's crap
This bird attack felt targeted ya'll! (no-pun intended- ok maybe a little pun intention lol). I totally felt like I had an actual red target painted on my head! Anyone who knows me knows about my deep bird phobia. I even talked about it right here on national television once! It's like they haunt me. I see them in my nightmares. How could this happen to me?! Was this filthy downpour a calculated offense?! WTH.
Ok, ok- I can't conclude that some demons truly conspired to have birds crap on me that day, but I do believe that there are real spiritual realities here on earth and at times our atmospheres are threatened by darkness. The Bible speaks of how there is a real enemy who seeks to come for our peace of mind and faith in God's goodness.
Even if a bird never takes an actual dump on your head, you too are bound to get caught off guard with some unexpected smelly mess. Life sometimes throws devastating blows making it feel impossible to recover. The loss of a job, death of a loved one, betrayal from a trusted friend, abuse from a lover. The list goes on. womp womp.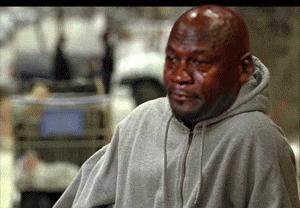 What To Remember When S#*& Happens
Let's be honest, nobody is excited to feel surrounded by troubles, perplexed or hunted down by bad things. These aren't any of our #LifeGoals. But the Bible does say that when we are "hit" we can be assured that God has promised that we won't be crushed, driven to despair, or destroyed from these blows.
We can get back up!
We can find hope in knowing that God cares for us no matter what happens.
"We are pressed on every side by troubles, but we are not crushed. We are perplexed, but not driven to despair. We are hunted down, but never abandoned by God. We get knocked down, but we are not destroyed."
2 Corinthians 4:8 (NLT)
So, when you feel targeted and get hit with some s#*&, know that you will get through it too! I use these verses from the Bible to fight feelings of defeat when circumstances threaten my peace. Check them out below.
Reminders to keep slaying the day when life craps on you
Give all your worries and cares to God, for he cares about you.1 Peter 5:7 (NLT)
We can rejoice, too, when we run into problems and trials, for we know that they help us develop endurance. And endurance develops strength of character, and character strengthens our confident hope of salvation. And this hope will not lead to disappointment. For we know how dearly God loves us, because he has given us the Holy Spirit to fill our hearts with his love.Romans 5:3-5 (NLT)
Anyone who meets a testing challenge head-on and manages to stick it out is mighty fortunate. For such persons loyally in love with God, the reward is life and more life.James 1:12 (MSG)
And we know that God causes everything to work together[a] for the good of those who love God and are called according to his purpose for them. Romans 8:28 (NLT)
Pile your troubles on God's shoulders— he'll carry your load, he'll help you out.He'll never let good people topple into ruin.Psalm 55:22 (MSG)
I hope this both made you laugh, & encouraged you at the same time!
Thanks for reading :)
Mel xoxo